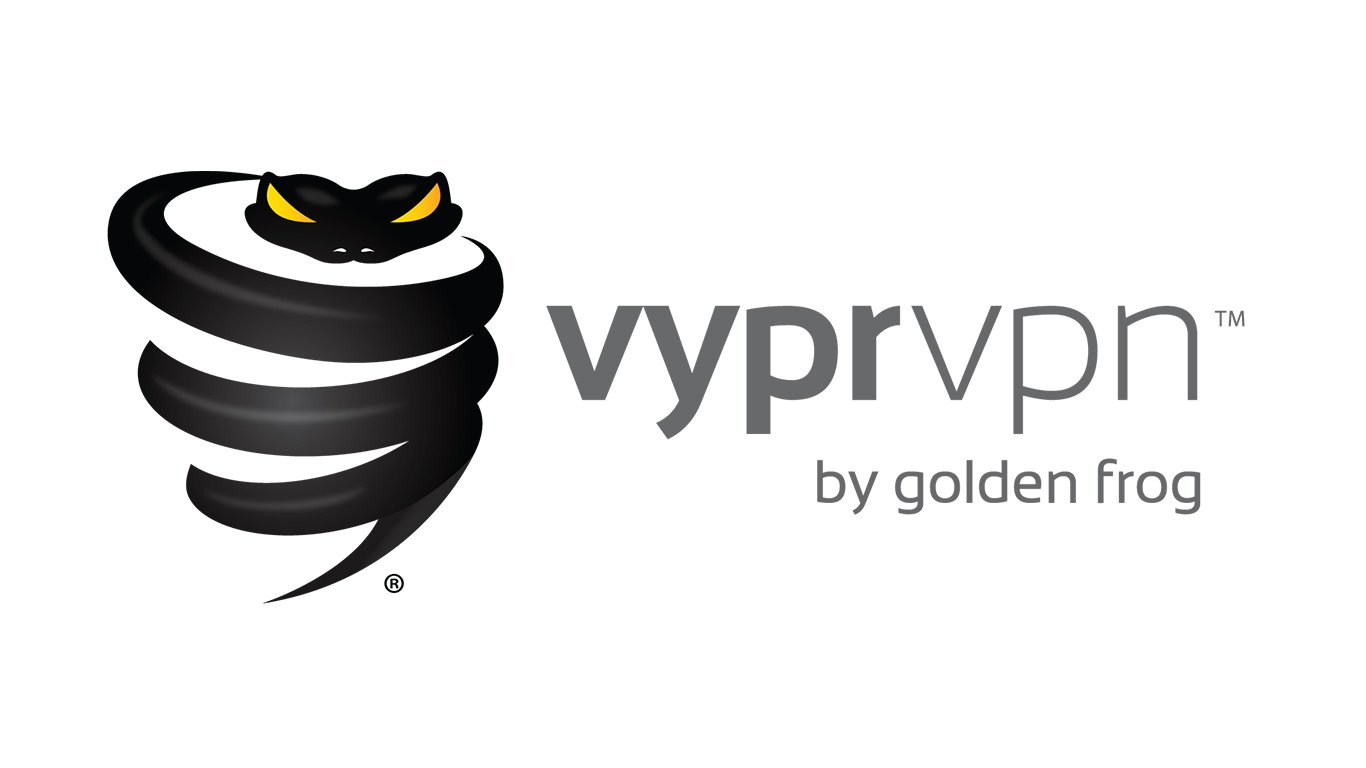 So many of us never realize the need of using Virtual Private Network (VPN), until we face privacy or security issues in using the internet. All the Internet IP addresses without any masked protection can be tracked, hacked, spoofed, cause more problems to the privacy of a computer connected to Internet and security issues in a business environment that using networks to connect all computers, smartphones, tablets, and other devices.
Only VPN's are easy, best and affordable security solution for the Internet users. Well, today we brought you a well known VPN named VyprVPN from the GoldenFrog, who have been providing various Internet services from 1994. Their experience in the Industry is very impressive.  Currently, they are selling three products VyprVPN (Virtual Private Network), Dump Truck (Cloud Storage), and Cypher (Encrypted messaging).
VyprVPN promises a lot of features and protection in their promotions and advertisements. We are going to analyze all the features and functions one by one.
VyprVPN Features
Secured Servers and Programs
First and foremost to look into any VPN Provider is "How Secured this VPN is ?" VyprVPN promises 100% of their VPN servers are hosted by their own and no 3rd party hosting companies involved. So, it means all of the data are handled by VyprVPN itself. The cons in using a 3rd party hosted servers are more. They may take more time to transferring the protocol, won't switch to another server quickly in case of server down issues etc.
Also, 100% of the codes for the Virtual Private Network software are written by them. What if they use ready-made scripts available for coding the VPN? It is the riskiest thing since the ready made scripts may contain Malware, Virus injections or loopholes to add malware or virus in future. So, using 100% own coded programs are more secure.
Speed
Next thing to look into VPN is the speed of the network's data Transfer. Here, VyprVPN claims they are the fastest VPN in the world. All the test over a speed of VyprVPN proved their speed is good and no complaints so far. we cannot assure it is the fastest VPN in the world. But, this is fast VPN, without a doubt. Self-hosted servers are added advantage for such fast network. I connected to each location using our two test networks, one is using Vypr and other is Broadband. Also tested on several geo-restricted sites to stream data. One is with slow 3MBPS and other 20MBPS. Both speeds are satisfactory and I never experience any lags.
Unlimited Data Usage and No Speed Throttling
This is the crucial feature for so many VPN providers since they limit the data usage and earn more by upgrading the data usage. Fortunately, VyprVPN never limits the data usage except in the free version which is limited to 500MB usage per month. No Speed throttling worries with VyprVPN. They provide VPN service without any restrictions in Data Usage as well as Speed.
Bypass ISP Throttling
Internet Service Providers may throttle the Data Transfer speed or disable certain sites to visit, but VyprVPN is breaking the ISP throttling effectively. So, you can enjoy more fast Internet without paying anything extra to your Internet Service Provider. But, remember it won't happen all the times and on all the sites. The tests on Torrent file downloads proved the increase in Internet speed is possible with VyprVPN.
More Countries to choose
VPN's most advantageous use is the change of our IP Address and its Location. While most of the VPN's only providing very less number of locations to choose from, VyprVPN has 48 countries in the locations list. VyprVPN also claims they have more than 700 Servers and 200,000 IP addresses across the world. This claim seems to be true since no complaints about downtime yet.  So, which country you want to show to the world as your location, choose that location and enjoy all blocked or restricted websites and services.
Unlimited  Server Switching
As there are so many Countries and Servers to choose from, if they are restricted then there is no meaning in adding such vast number of Server locations. VyprVPN offers unlimited server switching to enjoy all locations without any restrictions.
Available for all the leading Platforms
VyprVPN is available to use in Windows, Mac, Android, iOS and Router. The advantage of this is you don't need to go another VPN provider for another platform. It is very easy to use VyprVPN across the various devices. The user interface is almost same for all devices.
Multiple VPN Protocol Option
VyprVPN using all the famous Protocols such as PPTP, L2TP/IPsec and OpenVPN. Along with this famous protocols, they also using Chameleon, which is their own made protocol. Generally, OpenVPN is considered as the most fastest and reliable protocol. Next comes the L2TP/IPsec  and PPTP. Even there are places where all this three protocols can be blocked. That is where Chameleon protocol coming to break the block. It look like VyprVPN made the Chameleon to bye pass restrictions made by Governments and corporations. Particularly it targets the Chinese government's Blocking and restrictions. But, Chameleon is not available on iOS devices. Otherwise, it is available in Windows, Mac, Android, and Router. Remaining three protocols working in all platforms.
NAT Firewall
NAT Firewall is an additional security option in VyprVPN, which aims in blocking the hackers, bots and other spies from the Network Address Translation (NAT) process used by Wireless routers. This firewall is an additional firewall to your device's own firewall or another firewall you are using.
VyprDNS
This is a unique addition in this VPN. While all VPN's normally use VPN server alone to mask the IP address, VyprVPN is using VPN Server and VyprDNS both to mask the IP address. So, it means the chances of finding our own IP address is almost impossible.
Support
Support service is working effectively and it is 24x7x365 days support. So, no worries about weekends and working hours to contact support, team. They can be contacted through E-mail or Live chat. I contacted the support team using live chat, the team has a good technical knowledge to solve any kind of error or issues.
Get Cloud Storage Package
Golden Frog's cloud storage service is available as an additional free service with VyprVPN. They called it as Secure Online Storage.
Installation and User Interface
To use this application, you will require creating a VyprVPN account. After sign up you need to authorize the account by clicking on confirmation mail. Next you will be redirected to VyprVPN dashboard, here you will see the list of options.
Here you are able to download the VyprVPN client, as I mentioned earlier it supports Windows, Mac, Android, iOS, and Routers. In this review, I tested the VyprVPN in all available platforms. The test is conducted on all platforms since I'm using VyprVPN Premier it supports multi-device at a time. In this review, I used Windows platform to explain user interface. After downloading Windows desktop client, you need to log in the account using credentials used in Sign up.
The user interface is self-explanatory, it is pretty easy to use and simple. The UI carries a big "Connect" button, below it has network graph, connection status, present IP address and VPN Protocol information. Once you have turned the connection On and selected a country, you can start accessing location and your actual location is anonymized.
Choosing your desired location is pretty easy, clicking location symbol shows the list of available locations with easy sorting or filtering options like Fastest Server, Ping Latency, Region, and Favourites.
VyprVPN Pricing
VyprVPN has one Free plan and three Paid plans. The free plan is limited with 500MB Data usage per month. Paid plans are classified as Basic, Pro, and Premier.
VyprVPN Basic: priced at $6.67/month if billed annually and $9.99/month if billed monthly.
VyprVPN Pro: priced at $8.33/month if billed annually and $14.99/month if billed monthly.
VyprVPN Premier: priced at $10/month if billed annually and $19.99/month if billed monthly.
The basic plan is limited with PPTP as the only available option for Protocol to choose from and can use only 1 connection. Pro Plan and Premier Plan has all services and options in similar except that Pro plan can use 2 simultaneous connections while Premier can use 3 simultaneous connections. All the plans have 3 days Trial period to test their services. Along with this above plans, separate Business packages also available with VyprVPN, which has more flexible options to choose from based on the type of security needed for various different Businesses.
Extra Features
VyprVPN gives free online storage, it has plenty of features to store your date in online securely. The Vypr also offers Cipher Secured and Encrypted chat messaging service for Android and iOS platforms.
Pros
Fastest VPN Connections and Data Transfer
Reasonable Price
Unlimited Bandwith and Server switching
Great Support with 24x 7 x 365
NAT Firewall and VyprDNS protections
More Server Locations
Cons
Only 3 day Trial Period to test their services
Digital Currency such as Bitcoins etc. payment is not supported
Conclusion
If you are looking for a VPN service which supports all platforms with good speed and customer support consider VyprVPN. It is a solid performer for all platforms. VprVPN is very good at what it does; VPNWired recommends the service.
VyprVPN Review
Features

Security

Ease of Use

Pricing

Support
VyprVPN Summary
In simple words, VyprVPN is a good VPN solution for those who wants Internet freedom. It anonymizes your online identity, unlocks blocked websites, provides free online storage and free encrypted messaging as a package.